---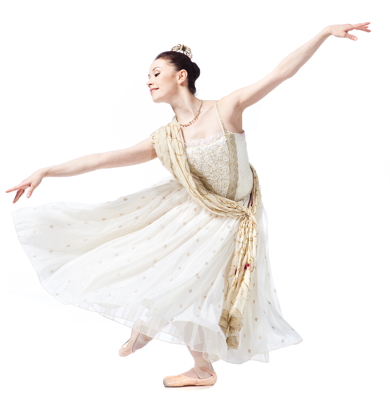 Saturday, 23 September 2017, 7:30 PM
Bengt Jörgen
, Artistic Director
A Russian Grand Duchess, born to privilege, is cast out into a post-revolutionary world... What will become of her?

Photo: Karolina Kuras
Purchase tickets
for this concert through The Smith
Canada's Ballet Jörgen brings back the magical tale of the Russian Grand Duchess Anastasia for the 100th anniversary of the story and the 10th anniversary of the production. Created by acclaimed choreographer and Artistic Director Bengt Jörgen, Anastasia is set to an original full orchestra score by Russian/Canadian composer Ivan Barbotin. Barbotin has previously worked with Canada's Ballet Jörgen to create two of the company's most popular ballets: The Velveteen Rabbit and The Emperor's New Clothes.
The mystery of what happened to the seventeen year old Grand Duchess has fascinated people for nearly a century, spanning a multitude of books, movies and musicals. Anastasia is both the tragic story of an innocent girl and the subject of modern mythology, as there is great speculation about what actually happened that fateful summer of 1918. The human drama of a young girl born to privilege and cast out into a world of immense heartache proves an extraordinarily gripping tale. This ballet explores the emotions, aspirations, and affections of this lovable yet controversial character as the world transforms around her.
Canada's Ballet Jörgen, renowned for its ability to succinctly tell classical stories in an engaging and dramatic fashion, follows the daughter of the fallen Russian Tsar through the ballrooms of St. Petersburg, to the Russian Revolution, to captivity, and beyond.
Bengt Jörgen is a co-founder of Canada's Ballet Jörgen and serves as its Artistic Director and CEO. In 1992, his artistic vision led to the formation of a partnership with George Brown College in Toronto where he is the Artistic Director of the full-time dance program.
He is an acclaimed choreographer who has created more than 30 full-length ballets for numerous ballet and opera companies including the National Ballet of Canada, The Royal Winnipeg Ballet, the American Ballet Studio Company, and the Hong Kong Ballet. His re-creation of major classical works such as Romeo and Juliet, Swan Lake and Sleeping Beauty are celebrated for re-energizing and bringing dramatic clarity to traditional ballet.
Bengt Jörgen is a winner of the prestigious Clifford E. Lee Choreography Award presented by the Banff Centre to recognize new works by Canadian choreographers. He is also the recipient of the Queen Elizabeth II Diamond Jubilee Medal for his significant contribution to Canada by bringing professional dance to communities across the country.
Ballet Jörgen Home Page
Program Notes for the Evening's Concert.
Watch an Anastasia trailer.
---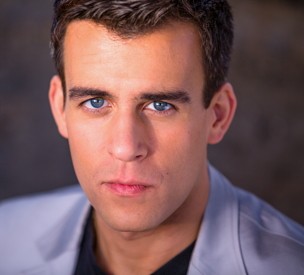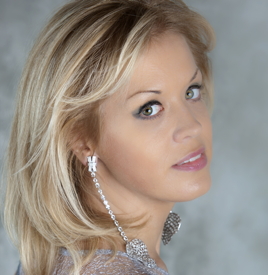 Friday, 10 November 2017, 7:30 PM
Rochester Philharmonic Orchestra
Ward Stare
, Conductor
Olga Kern
, Piano

Beethoven: Piano Concerto No. 5 "Emperor"
Mussorgsky: Pictures at an Exhibition

"Call it star quality—music likes Kern the way the camera liked Garbo." — The Washington Post
Photo of Maestro Stare: www.wardstare.com
Photo of Olga Kern: Fernando Baez
Purchase tickets
for this concert through The Smith
Olga Kern, the striking young Russian Gold Medal winner of the 2001 Van Cliburn International Piano Competition—whose performance of the Rachmaninoff Piano Concerto No. 3 made her the first woman to achieve this distinction in over 30 years—made her New York City debut in Carnegie's Zankel Hall in May, 2004. Eleven days later she returned to New York to play at Carnegie again, this time on the stage of the Isaac Stern Auditorium at the invitation of Carnegie Hall.
During the 2016—2017 season, Ms. Kern premiered her first American concerto, the Barber Piano Concerto, with the Saint Louis Symphony and Leonard Slatkin. She also appeared with Pacific Symphony, Colorado Symphony, Seoul Philharmonic Orchestra, Stuttgarter Philharmoniker, and Copenhagen Philharmonic. Recital appearances include the Herbst Theatre in San Francisco, Scottsdale Center for the Arts, Virginia Arts Festival, Milan, and Glasgow.
Ms. Kern's discography includes her Grammy Nominated recording of Rachmaninoff's Corelli Variations and other transcriptions (2004), Brahms Variations (2007) and Chopin Piano Sonatas No. 2 and 3 (2010). She was featured in the award-winning documentary about the 2001 Cliburn Competition, Playing on the Edge.
Appointed the 12th music director of the Rochester Philharmonic Orchestra in July 2014, Rochester native Ward Stare has been described as "inspiring musicians to impressive heights" by The New York Times, a "compelling figure on the podium" by the St. Louis Post-Dispatch, and "a dynamic music director" by Rochester CITY Newspaper.
In the RPO's 2015—16 season, Stare collaborated with highly regarded guest soloists including violinist Simone Porter, soprano Erin Wall, and world-renowned pianist Yuja Wang. Stare also conducted the regional premiere of a flute concerto by Pulitzer-Prize winner Aaron Jay Kernis, performed by leading virtuoso Marina Piccinini. RPO 2016—17 season highlights included an American Music Festival, Puccini's La Bohème, and the world concert premiere of a new work for orchestra by Academy Award-winning composer Elliot Goldenthal.
Stare's recent seasons have seen a number of highly anticipated debuts with orchestras around the world, including performances with the Baltimore Symphony, Sydney Symphony, Pittsburgh Symphony, Toronto Symphony, and the Calgary Philharmonic. This past season, he made his debut in November with the Hawaii Symphony Orchestra leading a program of Wagner, Liszt, and Sibelius, followed by his return to the St. Louis Symphony in December.
Stare was trained as a trombonist at The Juilliard School in Manhattan. At 18, he was appointed principal trombonist of the Lyric Opera of Chicago and has performed as an orchestral musician with the Chicago Symphony Orchestra and the New York Philharmonic, among others.
The Rochester Philharmonic Home Page
Ward Stare conducts Beethoven's Fidelio Overture
YouTube video of Olga Kern playing Rachmaninoff's Piano Concerto No. 2.
Program Notes for the Evening's Concert
---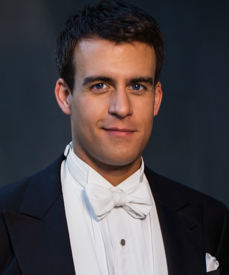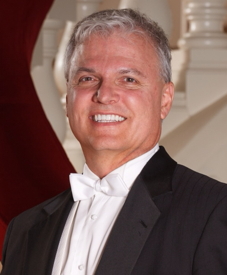 Friday, 9 February 2018, 7:30 PM
Rochester Philharmonic Orchestra
Ward Stare
, Conductor
David Halen
, Violin
with the
Rochester City Ballet
dancing to "Slavonic Dances"

Dvořák: Slavonic Dances Op. 46
Bartok: Miraculous Mandarin Suite, Op. 19
Tchaikovsky: Swan Lake and Sleeping Beauty Ballet, arranged for Violin and Orchestra
Ravel: La Valse

"He [Ward Stare] inspired the musicians to impressive heights" - The New York Times
Photo of Maestro Sanders: Michelle Day
Purchase tickets
for this concert through The Smith
David Halen is living a dream that began as a youth the first time he saw the St. Louis Symphony perform in Warrensburg, Missouri. Born in Bellevue, Ohio, he didn't have to look far for his musical influences: his father, the late Walter J. Halen, was also his violin professor at Central Missouri State University; his mother, a former member of the Kansas City Symphony; and his older brother, the Acting Concertmaster of the Houston Symphony Orchestra. Halen began playing the violin at the age of six, and earned his bachelor's degree at the age of 19. In that same year, he won the Music Teachers National Association Competition and was granted a Fulbright scholarship for study with Wolfgang Marschner at the Freiburg Hochschule für Musik in Germany, the youngest recipient ever to have been honored with this prestigious award.
Halen served as Assistant Concertmaster with the Houston Symphony Orchestra under Sergiu Comissiona and Christoph Eschenbach until 1991. He then came to St. Louis, where he was permanently named Concertmaster in September 1995, without audition, by the Orchestra, and with the endorsement of then Music Directors Leonard Slatkin and Hans Vonk. He has s oloed with the orchestra in much of the major concerti in the violin repertoire. In addition, he has soloed with the Houston, San Francisco and West German Radio (Cologne) symphonies.
David Halen plays on a 1753 Giovanni Battista Guadagnini violin, made in Milan, Italy. He is married to Korean-born soprano Miran Cha Halen and has a teenage son.
American-born conductor Ward Stare has been described as "one of the hottest young conductors in America" by the St. Louis Post-Dispatch and "a rising star in the conducting firmament" by the Chicago Tribune. He was recently appointed music director of the Rochester Philharmonic Orchestra. This past season included a number of highly anticipated debuts with orchestras around the world, including performances with the Baltimore Symphony, Sydney Symphony, Pittsburgh Symphony, Calgary Philharmonic, and the New World Symphony. He returns to the Lyric Opera of Chicago in November to lead performances of Porgy and Bess.
He made his debut with the Grant Park Music Festival in July of 2015, and returned to the New World Symphony in 2016. Stare's frequent collaboration with the Lyric Opera of Chicago began with his debut in 2012 conducting performances of Hansel and Gretel; he returned in 2013 to lead Die Fledermaus, and again in November 2014 to lead Porgy and Bess to rave reviews. Following his critically acclaimed debut with the Opera Theatre of Saint Louis (OTSL) in 2013 conducting Il Tabarro and Pagliacci, Stare returned to OTSL the next season for performances of Dialogues of the Carmelites. He made his debut with the Washington National Opera conducting Donizetti's comic opera L'elisir d'amore in 2014.
Stare served as resident conductor of the Saint Louis Symphony Orchestra from 2008 to 2012. In 2009, he made his highly successful Carnegie Hall debut with the orchestra, stepping in at the last minute to lead H. K. Gruber's Frankenstein! The 2013-14 season saw his return to the Atlanta and Detroit symphony orchestras, as well as his debuts with the Syracuse Symphoria, the Jacksonville Symphony, and the Naples Philharmonic with Lang Lang as soloist. Other recent engagements include the Houston, Québec, and Dallas symphonies, as well as numerous engagements with the Saint Louis Symphony where he served as a regular guest conductor on the orchestra's 2012-13 Family, Special Event, and Subscription series.
The Rochester Philharmonic Home Page
Ward Stare conducts Ravel's Pavane pour une infante défunte
YouTube interview of David Halen
---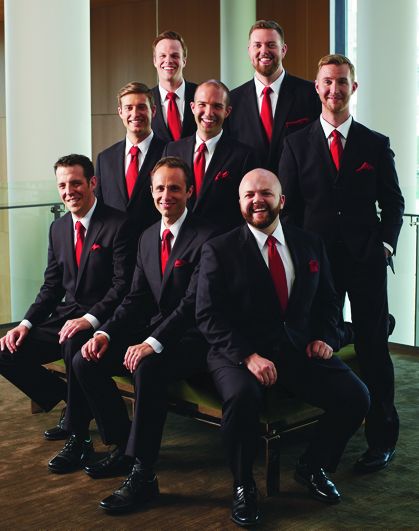 Saturday, 10 March 2018, 7:30 PM
Cantus
Discovery of Sight
Including masterpieces such as Richard Strauss' Traumlicht and Franz Schubert's Die Nacht

"The premier men's vocal ensemble in the United States" - Fanfare
Photo of Cantus: Curtis Johnson
Purchase tickets
for this concert through The Smith
The "intellectually, emotionally and musically rich" (Star Tribune) men's vocal ensemble Cantus is known for its trademark warmth and blend, innovative programming and engaging performances of music ranging from the Renaissance to the 21st century. Working without a conductor, the members of Cantus rehearse and perform as chamber musicians, each contributing to the entirety of the artistic process. Cantus performs more than 60 concerts each year in national and international touring, and in its home of Minneapolis-St. Paul, Minnesota and has released 17 albums on its self-titled label.
About this program: Light is an integral part of life, from controlling our daily habits and cycles, to providing nourishment, warmth, and protection. But what happens when light is taken away, or even restored? We all have experienced our own personal "sunrises" or "twilight hours". There are even moments in our lives when we recognize the impact of vision in new ways.
Including seasoned masterpieces like Richard Strauss Traumlicht and Franz Schubert's Die Nacht, Discovery of Sight also breaks new ground with Eric Whitacre's Lux Aurumque and a brand new commission from Gabriel Kahane. But at its heart, Discovery of Sight revels in the mystery, science, and poetry of what it means to truly "see".
Committed to the expansion of the vocal music repertoire, Cantus is an active commissioner of new music by composers including David Lang, Sarah Kirkland Snider, Nico Muhly and Byron Adams. Cantus has received commissioning grants from New Music USA, the National Endowment for the Arts, Chorus America, American Composers Forum, and Chamber Music America.
Cantus Home Page
A Cantus video about the evening's concert: The Discovery of Sight.
Cantus video: The Finlandia Hymm.
---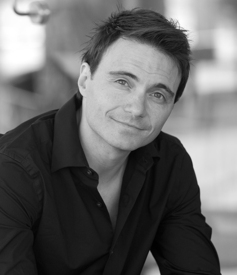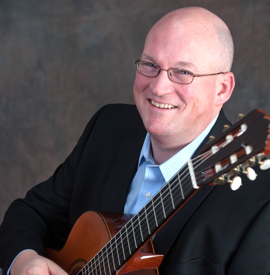 Saturday, 5 May 2018, 7:30 PM
Symphoria
Christian Capocaccia
, Conductor
Ken Meyer
, Guitar

Tchaikovsky: Mozartiana
Rodrigo: Fantasia para un gentilhombre
Stravinsky: Pulcinella
"A thinking man's guitarist—he focuses on the inner structure of a piece... and plays with impressive gravity and power." - The Washington Post
Purchase tickets
for this concert through The Smith
Since his professional concert debut at the Teatro de la Opera de Maracay, Ken Meyer continues to appear in recital, as a chamber musician, and as soloist with orchestra in venues throughout North America, South America, and Europe. Highlights include concerts in Carnegie Hall's Weill Recital Hall and Zankel Hall (New York City), Wolf Trap (Virginia), the Skirbal Cultural Center (Los Angeles), the historic Basilica di San Clemente (Italy), the Museo de Barquisimeto, Museo del Teclado, the Teatro de Teresa Carreño (Venezuela), the National College of Art Ion Vidu (Romania), and the Ford Center for the Performing Arts (Canada). In addition to live concerts, his performances have been featured on film, radio, and most recently, on the Albany Records label.
Meyer holds degrees in music composition and performance from the State University of New York at Fredonia and master of music and doctor of musical arts degrees from the Eastman School of Music. He has served on the faculties of East Carolina University, SUNY at Fredonia, and the Eastman School of Music and currently directs a thriving guitar studies program at the Setnor School of Music at Syracuse University
Meyer resides in Geneva, New York, with his wife and two young sons.
Italian conductor Christian Capocaccia has been hailed as an "energetic" performer by The New York Times. He has distinguished himself as an artist of keen insight and musicianship. His ease on the podium and comfortable coaching style with singers has made him a favorite with orchestras, opera companies and vocalists.
The 2014—2015 season was marked by Mr. Capocaccia's debut with the Pittsburgh Symphony Orchestra, where he led a program starring pianist Xiayin Wang, before joining the PSO conducting staff as a cover conductor for the 14/15 season. In the fall of 2015, he made his Amarillo Opera debut with
Cavalleria Rusticana
/
Pagliacci
, and returned to Italy to conduct AsLiCo in ten performances of Offenbach's
Tales of Hoffman
. In February of 2018, Mr. Capocaccia will conduct the Syracuse Opera in a performance of Verdi's
La Traviata
.
Symphoria is one of only two co-op orchestras in the United States, and its musicians are vested in the success of the organization. Their commitment and passion are just a part of what makes us so noteworthy. Symphoria is composed of a diverse group of talented musicians hailing from all across the globe, bringing with them a breadth of musical talent that extends far beyond the Syracuse community.
The Symphoria Home Page